Sketches and Caricatures
Although Gustave Dore is now known primarily for his powerful illustrations of the Bible and many classic books, Dore was also a skilled satirist and caricaturist. He used his pen to satirize the mores and customs of British as well as French society. His sketches were both humorous and grotesque, in the sense that they tore away the social facade, the fancy dress and high society etiquette, and captured the inner ugliness of certain types of people.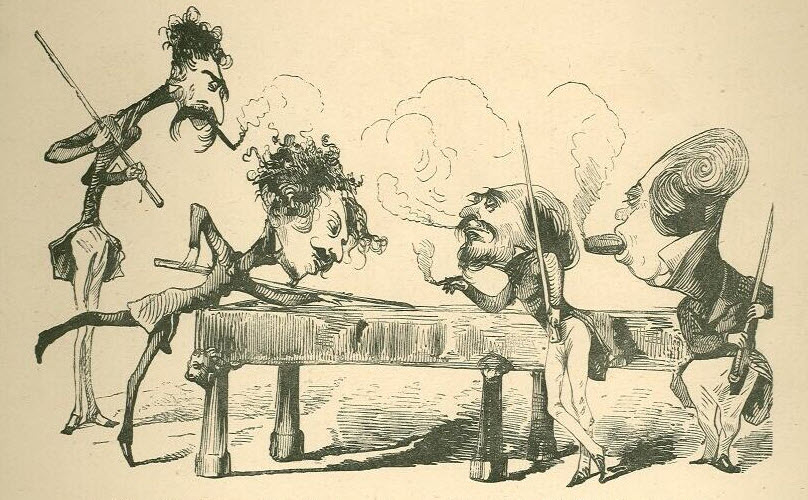 One contemporary critic, writing in The London Athaneum, an influential newspaper of the time stated: "As a grotesque designer, he has no living equal." Although being labeled as a grotesque designer, or illustrator to use modern terminology, might not seem high praise, the critic was in fact acknowledging Dore's skill at capturing the not so pleasant nature of his subjects. Many of these drawings were collected in a book called "Two Hundred Sketches Humorous and Grotesque" which serves up exactly the type of illustrations that one might expect, poking fun at social conventions, and pompous society on both sides of the English Channel, from London to Paris.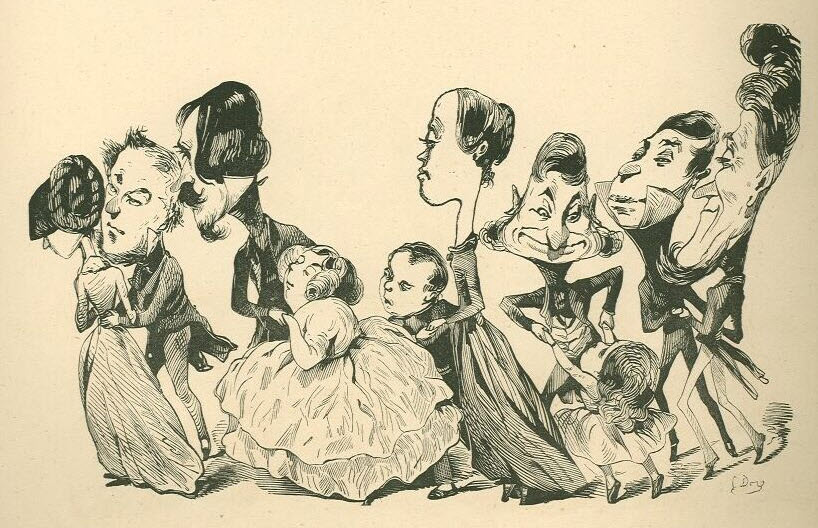 You can view a collection of these caricatures and studies by Dore, here.
More Illustrations
---